August 2015:
Landscape Manitoba Award of Excellence Winner
Residential Landscape Maintenance
and
Commercial Landscape Maintenance


SPRING CLEAN UP - APRIL TO MAY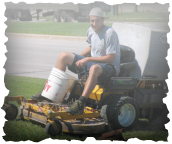 This service includes lawn dethatching and removing debris from all lawn and bed areas. Cultivation and hand edging of soil beds and burlap on shrubs will be removed, pyramidal evergreens will be untied and winter kill will be pruned from all deciduous and coniferous shrubs. The spring clean up consists of one visit during the month of April to mid May
---
WEEKLY LAWN MAINTENANCE - MAY TO SEPTEMBER 30: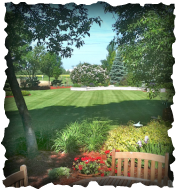 All turf grass will be maintained at 2.5 - 3.5 inches. Mowing height will be adjusted when hot and dry weather conditions dictate to avoid turf stress. Mowing equipment and patterns will be employed to permit recycling of grass clippings and to present a neat appearance. Papers and other debris will be cleaned off all lawn areas during the weekly mowing service. String trimming will be performed around all obstacles, along the edges of flower/shrub beds, sidewalks, curbs and drives, to provide a crisp tailored edge. All grass clippings will be cleaned off all non-turf surfaces.
---
BED MAINTENANCE - MAY TO SEPTEMBER: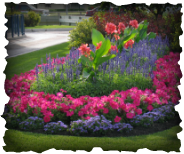 All flower, shrub and tree beds will be hand weeded, cultivated and edged, as required to present a neat appearance. Cultivating is normally done on a bi weekly basis. Front and rear yards may be alternated if the property has extensive flowers and shrub beds in both areas. Mulched beds will be hand weeded and/or treated to control weed growth. The spent blooms on perennial flowers will be removed as required. Dead heading of annual flowers shall be done on geraniums only.


---
PRUNING - JUNE TO AUGUST:


All shrubs, ground cover, hedges and small trees under 10 feet will be shaped and sheared in accordance to industry standards and the individual plant needs. Pruning of flowering shrubs will be performed after the plant has finished flowering. All clippings and debris will be removed by our staff



---
FALL CLEAN UP - OCTOBER: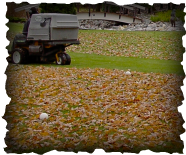 This service includes the removal of leaves, debris and annual flowers. All turfed and bed areas will be raked or blown clean as required. Pyramidal evergreen will be tied up as requested. The timing of this service may vary due to weather conditions. It is usually performed when the majority of the leaves have fallen. Maximum of one visit normally accomplish the fall cleanup. This is not a weekly service. This service should be completed prior to the 2nd last week of October




---
SPRINKLER REPAIR/SERVICE: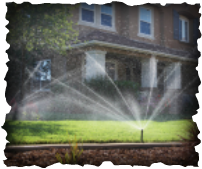 This service can include Spring start up and Fall blow out, a monthly service check of controller for coverage and scheduling. Repairs as required to ensure proper coverage and function. This services is designed to help find leaking or damaged pipes and malfunctions, irrigation control damage, sprinkler control valve problems and vandalism issues.
---