Lawn Stylists is the Manitoba Dealer Distributor for EnviroPerfect Solutions' sustainable soil management programs. These programs take you from yesterday's NPK-based approach into a tomorrow that delivers high-performance turf and high-quality crops without challenging your budget.

Our programs offer environment-considerate practices and address the entire ecosystem in the soil. This approach results in healthier soils which in turn results in healthier plants – lawns, flowers, shrubs… whatever you are growing will thrive.

Other benefits include improvement in water efficiencies (less irrigation, better handling of rain water), reductions in fertilizers, herbicides and pesticides all of which saves money!! And all this not at the expense of the environment but at the betterment of it.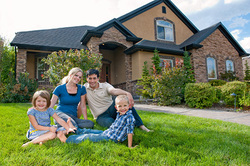 Basic Soil Management Program.Lawn Stylists
offers a basic soil management program that will restore your soil to a health productive state.
1 Soil PH Health Test
1 Application of EPS RX granular fertilizer
1 Application of a liquid mixture of GQ Light, GQ VSE, ESP RX Liquid organics
1 Application of EPS RX granular fertilizer
TOTAL of 5 organic products to restore and maintain the health of your soil and turf
---
Custom Designed Organic Solution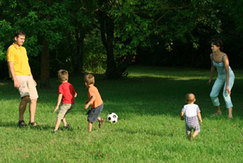 Lawn Stylists
offers customized Organic Solutions which will provide your soil with healthy nutrient rich organics, creating an environment with an over abundance of beneficial microbes. Lawn Stylists will sit down with you and create a custom sustainable solution that will
Correct the health of your soil.
Free locked nutrients that are already existing in your soil.
Be Natural
Be family friendly
Be Cost effective
Lower your overall maintenance costs
---
Lawn Stylists is your best choice for a
SUSTAINABLE ORGANIC SOLUTION